GET THE FACTS, ACT and ACHIEVE SUCCESS
 Cognitive Trainer for the Mind, Talk Show Host, Media Personality, Recognized Expert on Divorce & Single Parenting
Are you looking too

Ignite and Excite The Life You Have Today??

Then Now is the Time to Take Charge of It!
Judy Romanoff began her career by entering into an agreement, under false pretense by the other party on December 28th 1990.
The unique knowledge gained from the experiences and being successful with the court case, opened the door of ongoing opportunities.
What Drives Coach Judy to Empower and Support: Families (Parents, Aunts, Uncles, Grandparents,) to Business Owners and Employees.
With learning about the legal system, to coping with very painful situations during the litigation herself, anyone who is facing various challenges will benefit.
What is the drive behind Coach Judy doing the above?
"With learning so much in 1992 to present, she thought, "How can I Not put what I learned, into the hands of others who need the Knowledge & Support!!
Families Facing Separation or Have a Child without being married, consider finding out first before jumping into the fire pit.
Unless your caught in a difficult family court case, or challenging situations, one cannot begin to imagine what a parent or their families face. Litigation is not an easy task."
In 1992 Judy created a non-profit and has worn various hats & received national to local recognition.
Voice for the Single Parent to Cognitive Trainer for the Mind are just a few.
With providing a One Stop Shop for Families & Businesses their are Opportunities for Businesses to become Vendor Member/Resources, Video Memberships benefiting Single Parent Families, for the Nationally Honored Non-Profit.
Please check out other pages too see what's available to create "Peace and Harmony" in your daily lives.
Click on the Contact Form Link and Coach Judy will respond.
Coach Judy is known for her Passion, Determination, Integrity. She looks forward to hearing from you and  assist with meeting your needs for Achieving Success.
Discover our new Mascot who will  "Raise You UP & Put Smiles on Your Faces."
JOIN US For The NEW Opportunities in 2022 for Businesses & Individuals
Coach Judy Romanoff is an Empowering Dynamic Practical Thinking Women, who took her personal challenges and turned them into Positive Actions.

The knowledge gained in various areas from the legal system, to understanding human behavior, how to build a business on a shoe string budget, what it takes to deal with all types of challenges to survive, even ones that can destroy a persons well being, and the understanding of how critical it is that we know where to turn, for the right resources when needed.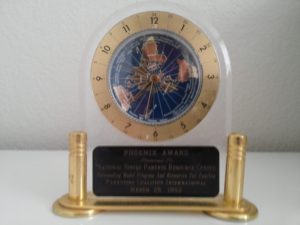 Providing a Conduit for Large to Small Business to Expand, Meet One Another, which also Includes the Consumer.
Programs Will Enhance Your Business, Have the Opportunity to Meet Decision Makers, to Increasing Employee Productivity.

The Phoenix award wining nonprofit National Single Parent Resource Center receives the proceeds from all programs offered!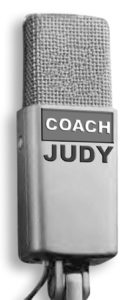 Programs For Knowledge
Face to Face Meetings
Networking Events
Enjoy the Cognitive Trainings for the Mind
Coach Judy Variety Talk Show & Podcasts,
New programs to be developed by our Members.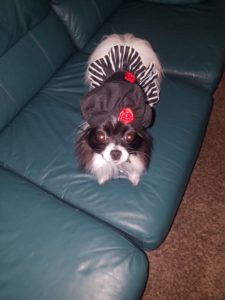 Companies &; Consumers who Join Through Memberships Will Know Their Costs to Participate will Impacts Today's Families from all walks of life.
www.NationalSingleParent.org, of Delray Beach Florida. The Non-Profit was Nationally Honored in Washington D.C. at the National Press Club & received the," Phoenix Award" in 1999 for, "Creating Outstanding Model Programs and Resources for Families."

Today it's Expanding to Include Programs for Business as Vendors/Resources.
Two Directories are being developed now so anyone can enjoy the Resources.
Directories:
*All types of Businesses Across the U.S.
*Services and Organizations Catering to Single Parent Families

The organization is located in S. Florida whose Mission is to, "Helps Improve the Health & Welfare of Families," by
Working in the Best Interest of Their Children.
The organization has impacted millions of families by the vast media attention: International to Local media outlets. and Social Media