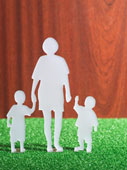 How the Phoenix Award Winning Organization Can Empower You by the following programs.
2 -Hour Professional Produced Video Membership to deal with Entering or Facing Post Family Court Issues: 

Includes actual legal papers used in court, and other supporting materials.  This includes grandparents and others who will be raising children from single parent homes. 
To order this "Brand New Program," please list the following: Name, Phone Number, Florida Residence by clicking on Contact or Newsletter Form Below. 48 hours a response will be received for sending the payment/donation.  We are working on our payment system to order directly from the site on a new product page being developed.
Additional Programs for Businesses:  Creating Vendor Members for Resources Directories, including businesses who wish to become Donors, or Benefactors. 

Online Empowerment Groups for Dealing with Different Pre & Post Issues. 

Individual Coaching Series 

Directories for Additional Resources                            GOALS of the Programs:

Reduce the Negative or Harmful impact on all parties and how to, "Work in the Best Interest of the Children." Parents, Grandparents, Aunts, Uncles, and Cousins are Impacted when failing to focus on the Children.
When we can work together regardless of our feelings, the Mental Health and Welfare of all Parties can Have a Positive Outcome.  Otherwise we can see an increase of the following:
Anger, Custody Battles, Addiction, Abuse, School Dropouts, Job Losses, Increase in Developing Mental Health Issues, and Dependency on the Government for Financial Aid and other services.
The organization & Video was create
d after Coach Judy Romanoff faced and won a custody battle with family and choosing to turn the knowledge gained to help other families. 
The legal papers drawn by an attorney and signed by Judy, "lacked transparency," as they failed to include: What the verbal information was told to Judy, such as, why help was offered, & when the child was to be returned. 
Physical Issues led to accepting temporary help and once released by doctors, they parties failed to return her child. A 2-year custody battle occurred, and the impact became, life time. Family failed to move forward and work together in the, "Best Interest of the Children," when her child returned home 1992. They are now 40 & 49 today.

The organization is registered as a non-profit tax-exempt organization with the IRS, Department of Corporations for the state of Florida, and registered with the Florida Department of Agriculture & Consumer Affairs to solicit funds in the state of Florida. Ch36190
Original site with other great information & resources to download is www.NationalSingleParent.org


For additional description of the video, click here