THE COACH JUDY VARIETY SHOW WITH JUDY ROMANOFF
Get The Facts, Act, and Achieve Success
A Magazine Style Talk Show established in 2002 and aired on, I Heart Radio Station, formerly known as, Clear Channel Broadcasting until 2007. 
The show 2008-2009 became a live in studio audience TV Show, prior to becoming an internet based radio show. with a number of Internet Stations until the present. Today she is appearing on other talk shows.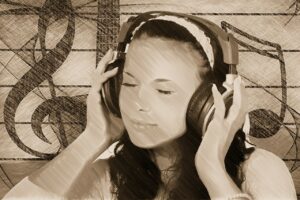 Who has been on the Coach Judy Variety Shows
Coach Judy will be a guest on various talk shows. 
On a Quarterly Basis Coach Judy will host and air a new Show.
Past Guests Have Included the Late Steve Jobs, 
Dave Pelzer author of, "A Child Called It," who has been honored Internationally, Nationally, A Motivational Speaker and Recognized by for 4 US Presidents.
 Included are National and Local Businesses to Every Day People who share Knowledge in their field and can offer a Positive Message for Achieving Success!!
           TODAY COACH JUDY IS OFFERING NEW PROGRAMS FOR                                                                    BUSINESSES!! 
LARGE, SMALL, & THE MOM & POP'S, SO ALL CAN JOIN US, THAT WILL HELP SAVE TIME, MONEY, & FRUSTRATION!
Business Directory for Consumer to reach out to, and a SPEARATE Directory for BUSINESSES who wish work with the Single Parent Market.
The benefits will be dynamic for everyone. 
Press Releases will be sent to the media as new businesses become Vendor Members, and as we grow.
 Creating Meet & Greets, Savings Program, and much more.
Judy has appeared in the media beginning in 1990 when her personal situation drastically changed. The good part is she opened the door to creating all types of programs for businesses to families.
Such programs led to Coach Judy Romanoff, being nationally honored with the Phoenix Award in Washington D.C., as founder of the National Single Parent Resource Center, 1999. This was covered by a number of local and national media outlets.
 CLICK ON CONTACT LINK AT THE TOP. OR ON THE SIDE OF YOUR SCREEN TO SPEAK DIRECTLY TO COACH JUDY ROMANOFF. 
How to Listen and Watch Coach Judy's Past Shows
 Watch Live: 
 Facebook Live: Judy Romanoff's Profile Page 
You Tube Live Coach Judy's Channel:
Radio Station: WGSN-DB
Home Page: https://www.goingsolonetwork.com/
Hear Coach Judy Shows:
 What A Top New York Public Relations Had to Say About Coach Judy
I'm very glad we're working together again as well. Programs like yours are very important to our clients because not only does it give them more time to communicate their message (as opposed to the 10-min spots on commercial radio), but it makes them feel heard by you, the host, as well as the audience.
For someone like Sally who's been through the ringer (to say the very least) and trying to break into the U.S. market, it really meant a lot to her to be on your show. And when our clients feel valued, then really, what more can we as publicists as for??
Thanks again for all the interest and support. You've definitely found a friend in Sally (and PTA, too)!!
EMILY MULLEN, Senior Publicist
Planned Television Arts | A Division of Finn Partners, a Ruder Finn Company
Proceeds generated from the new VENDOR MEMBER DIRECTORY OF SERVICES, SPONSORS, TO PROMOTIONAL ADS, benefit the nonprofit organization, Nationally Honored with the National Phoenix Award by Parenting Coalition International Washington, D.C. 1999.
A portion will be used for a, "Scholarship Fund," to benefit Single Parents in Need of Services offered by the, "National Single Parent Resource Center."
The organization is registered with the Florida Agriculture Department of Consumer Affairs, under their 501 (C 3) nonprofit status, the Florida Department of Corporations, and IRS.